EMBARK ON A PRIVATE LUXURY SIGHTSEEING EXPERIENCE
HOLLYWOOD LIMO TOUR
Enjoy panoramic views of fantasy AND luxury guard gated mansion and infamous Los Angeles skylines. See fabulously manicured residential and commercial hubs and hear narrative history, juicy rumors, and exclusive stories. Stroll from the comfort of your private car, explore unusual photo opportunities and intimate conversation spots.

HOLLYWOOD LIMO
EXCURSION CHARTER TOURS
| | | |
| --- | --- | --- |
| 1. | LUXURY SEDAN (UP TO 4 GUESTS): 3 HRS | 240 US$ |
| 2. | SUV, (UP TO 6 GUESTS): 3 HRS | 270 US$ |
| 3. | ROYCE ROLLS, FLYING LADY (UP TO 4 GUESTS): 3 HRS | 400 US$ |
| 4. | OPEN/CLOSE AIR CLASSIC, BATMAN / ZORRO LIMO, WET BAR (UP TO 5 GUESTS): 4 HRS | 500 US$ |
| 5. | 8 PASSENGER LIMO, STRETCH, WET BAR: 4 HRS | 450 US$ |
| 6. | VINTAGE 1940 CADILLAC LIMO, GODFATHER, CHAMPAGNE BAR (2-4 GUESTS), 3 HRS | 500 US$ |
| 7. | FORD EXCURSION SUV LIMO, SUV LIMO, WET BAR, (UP TO 9 GUESTS): 4 HRS | 500 US$ |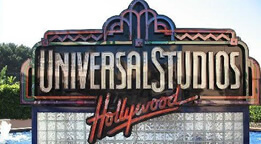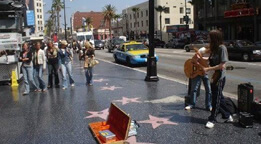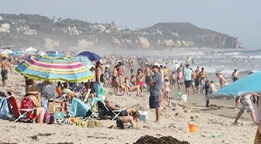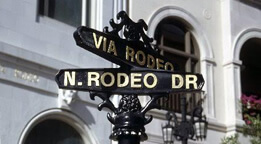 You can always extend the tour at a pre-arranged 1/2 hr incremental charge.
Additional travel time charges may incur, depending on the start and finish in the 500 square mile Greater Los Angeles Metropolitan Area
ATTRACTIONS TO CHOOSE FROM
PARK AND RIDE TOUR
HOLLYWOOD
LIMO TOUR TIPS
A Hollywood Limo Tours (HLT) itinerary is a fluid and interactive combination of our knowledge (a never-ending continuous education/tabloid task), and visitors personal request with regard to their interest in particular sites they wish to experience in Los Angeles.
Upon the booking confirmation, a custom personalized itinerary will be scripted and emailed for your review. This itinerary is never etched in stone and your HLT service can be revised at any time, before and during the charter to accommodate your wishes.
A minimum of 4 hours is recommended.
Traffic and transit patterns would advise the best time for your pickup would be 10:00-11:00 AM.
To maximize your tour experience, we recommend spending no more than 1/2 hour at any sight. Dress casual comfortable "LA Style" in layers, as the temperature changes throughout the day, and within different areas. Sunglasses, sunscreen, and a hat helps. Please eat and use the facilities before the tour starts (we can always stop for a bite to eat). Feel free to ask your Guide any questions, also ask about sights you may want to visit on your own.